CNC Turret Punch Services
Our Amada CNC Turret Punch Equipment is highly automated with auto loading and unloading abilities.
Produce distinct features such as louvers, offsets, countersinking, electrical knock-outs, rolled ribs or other embossed features.
Amada EM K 3612 M2
We have twin EM K 3612 M2s. These two machines can process 10'x 5′ sheets without repositioning. These machines feature 100″ X-axis tables. They are the finest CNC turret punching systems available with special features such as a brush table design to reduce surface scratching and the extra costs of secondary part finishing.  
The 35 Ton Turrets are equipped with automatic material loaders and unloaders for optimal performance for large jobs.
Max Sheet Size: 60″ x 120″ w/o reposition
Max Thickness:
​
| | |
| --- | --- |
| Mild Steel | 1/4″ |
| Stainless Steel |  1/4″ |
| Aluminum | 1/4″ |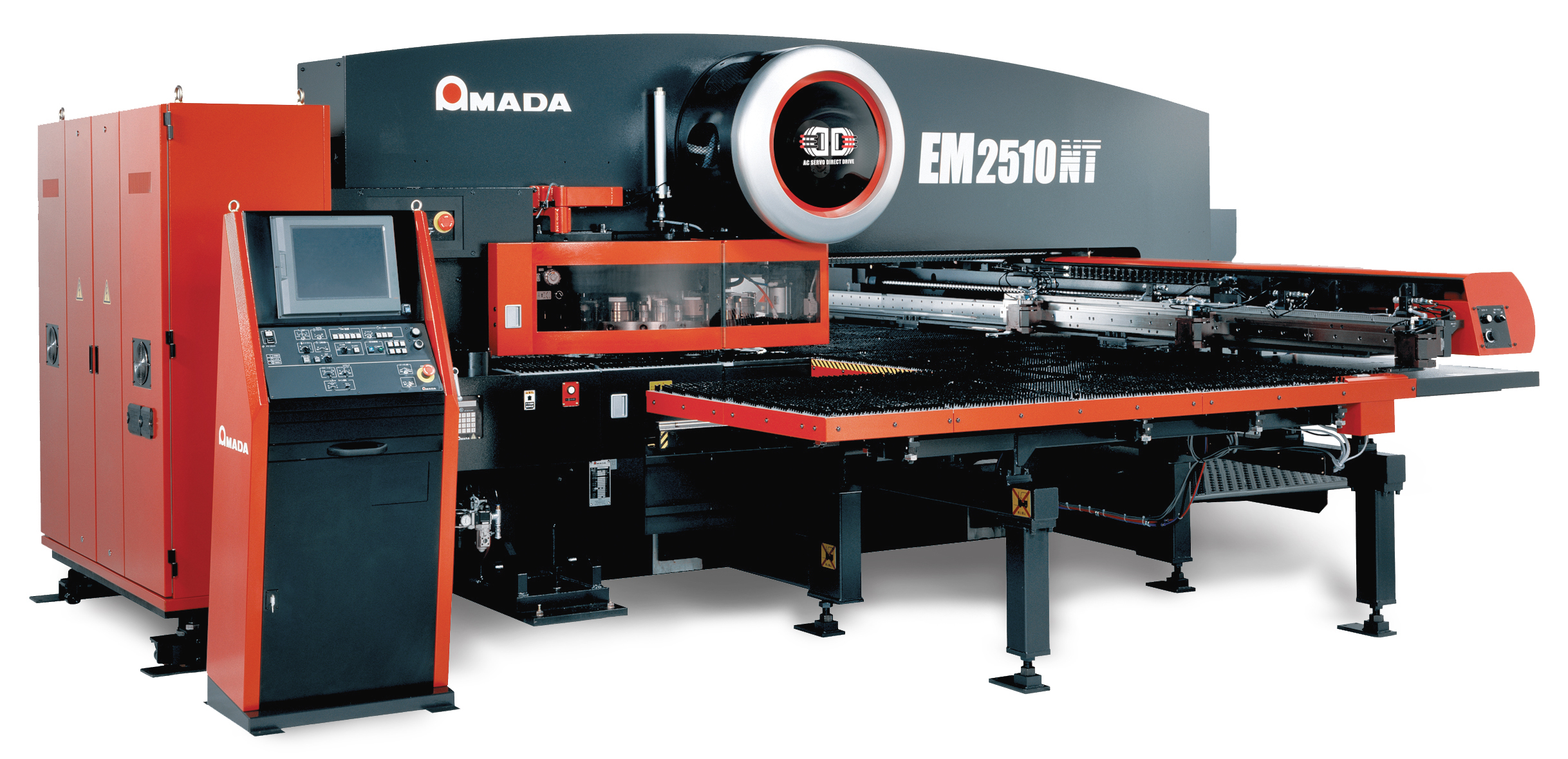 Amada EM 2510 NT
This is the first turret we ever purchased and it has been a workhorse through the years. It has become known as Big Moe's machine. Named after a beloved employee who passed away too soon.
Big Moe anchored the plant floor from his central location running this turret. Everyone had to pass by Big Moe multiple times per day as they worked. Each time, Big Moe noted your presence with a smile, a wave, or a kind word of encouragement.
Big Moe was what many call a Bi-Vocational Pastor. He worked full-time during the week on first shift with us and he ministered full-time at New Harvest C.M. Church in Chattanooga.
From our perspective, Big Moe was a full-time minister cleverly disguised as a turret operator. He truly loved and cared for his colleagues at Metalworking Solutions. He could always lift our spirits.
Max Bed Size: 48″ x 120″
Max Thickness:
| | |
| --- | --- |
| Mild Steel | 10 ga |
| Stainless Steel | 14 ga |
| Aluminum | 1/8″ |
Mild steel, aluminum, and stainless steel are typical materials we work with to fabricate everything from electrical enclosures, equipment consoles, store fixture components, and equipment cabinetry.