Bending & Forming Services
Our Amada press brakes enable us to bend as well as fold metal sheets to diverse shapes.
These CNC press brakes can process metal sheets up to 3/4" in thickness and 14' in length. 
Discover how our top-of-the-line forming and bending equipment can add value to your manufacturing supply chain.
Amada HDS 2204 & HG 2204 Press Brake
The HDS 2204 14 ft, 243 ton Press Brake was our first press brake of this size. It is one of the most used press brakes in our plant. Just behind this machine in aisle 2, is the latest model, the HG 2204 providing 100% redundancy as well as additional capacity to form large parts. These machines weigh a little over 41,000 pounds each.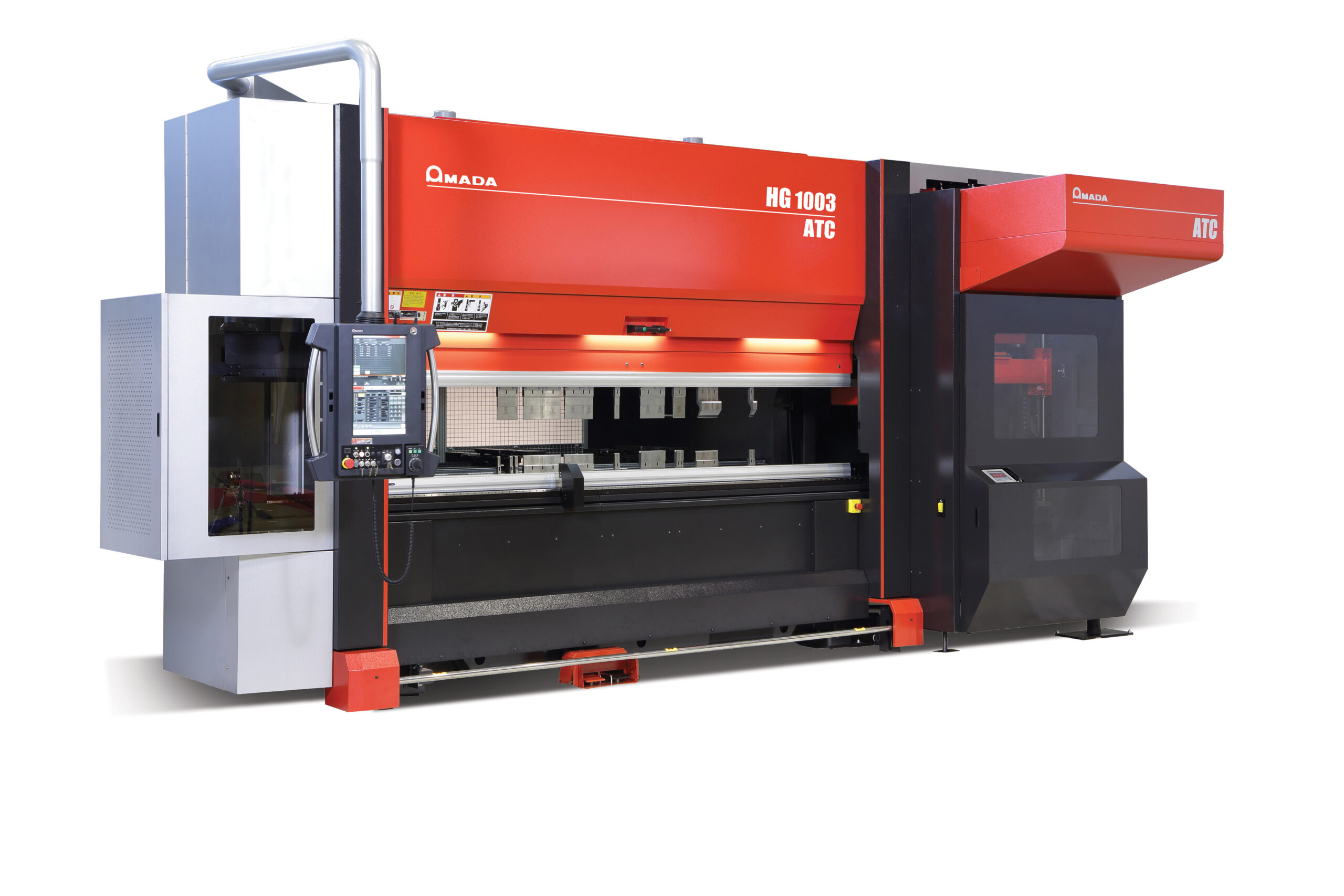 Amada HG 1003 ATC
This 10 Ft, 110 ton Press Brake is specially equipped with an automatic tool changer. This makes it ideal for variable lot sizes and complex tool layouts. The ATC can load the most complex tool layout within three minutes, allowing operators of varied experience levels to work efficiently.
These quick tool setups provide flexibility in dropping small jobs into our mix of work throughout the week. The ATC literally stores up to 86 feet of tooling in its configuration.
Amada HG 1303 Press Brake
This 146 ton Press Brake is one of five 10′ brakes in our arsenal. This midsize brake provides another high speed, highly accurate machine for us to form even the most sophisticated and complex parts for our customers.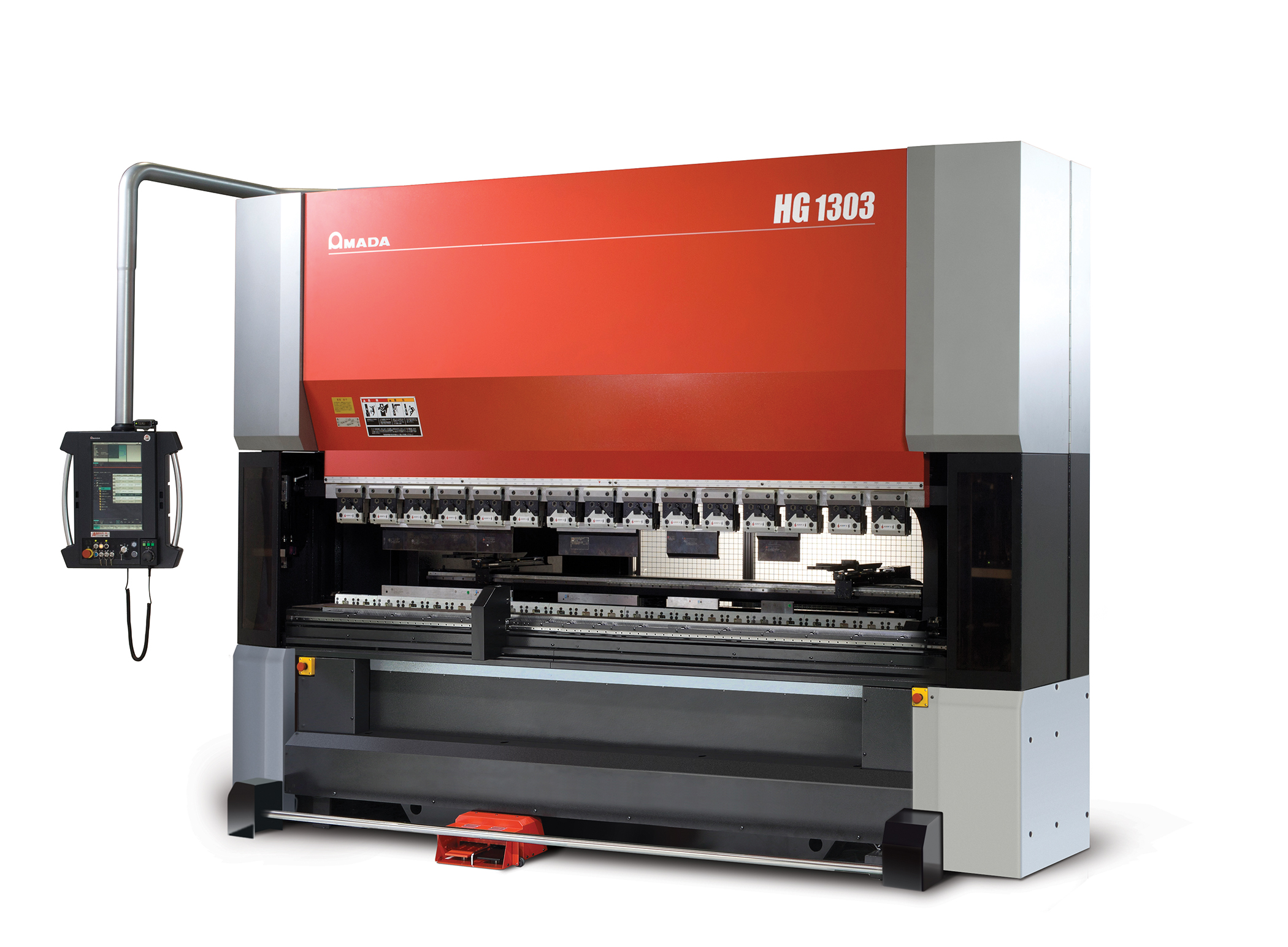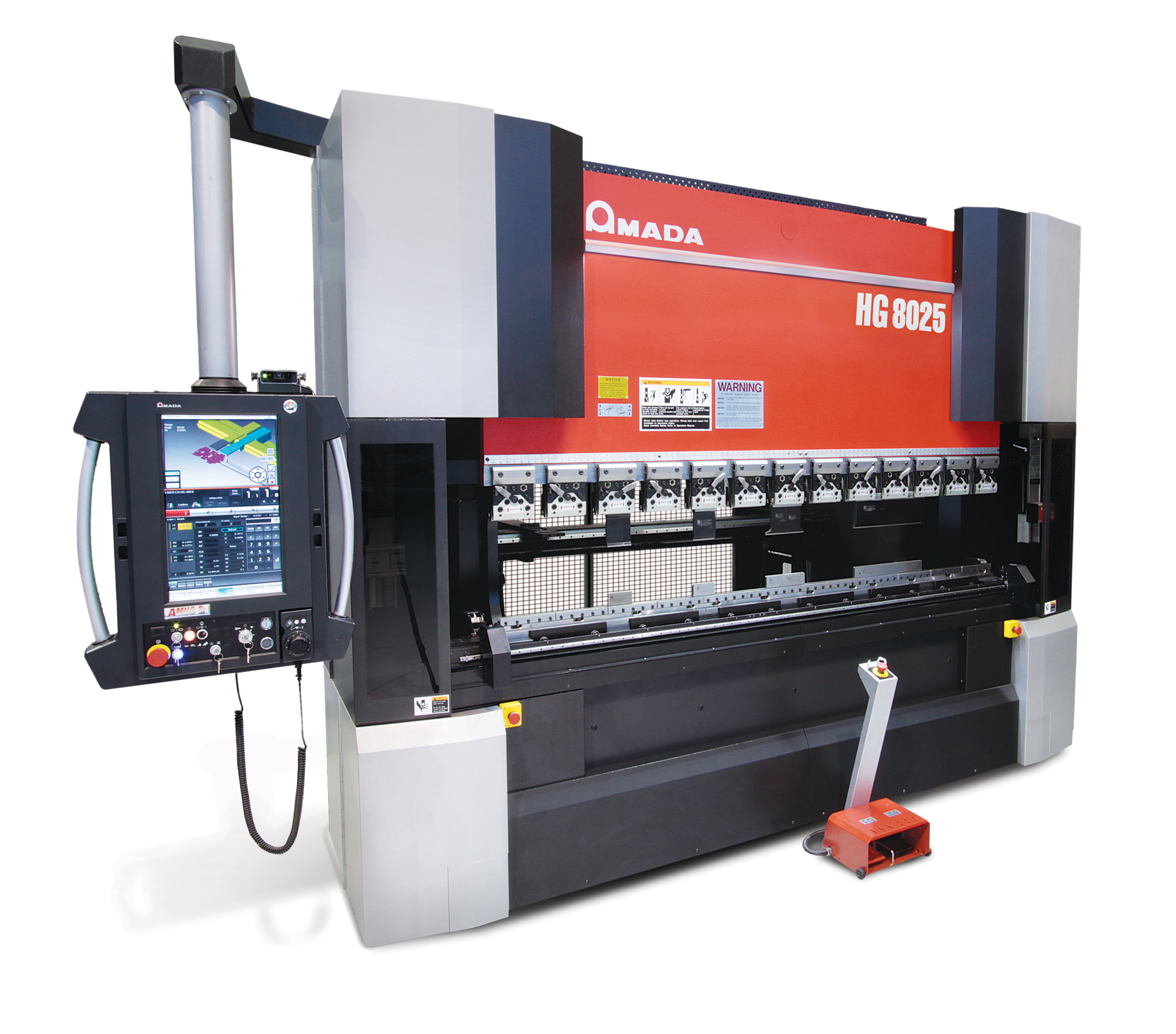 Amada HG 8025
This midsize brake packs power, speed, and precision. Large enough to handle a wide variety of parts with its 102″ bend length and 89 ton capacity, this brake provides high-speed and high-accuracy with unprecedented ease of use for our operators.
Amada EG 6013 Press Brake
Speed and Power in a small package. We have two of this particular model press brake.
This 4′, 67 ton ultra-high precision, high-speed compact bending solution features an advanced and precise Dual Servo Power drive system.
This small brake has an extremely fast approach, bending, and return speeds. It is perfect for small complex parts.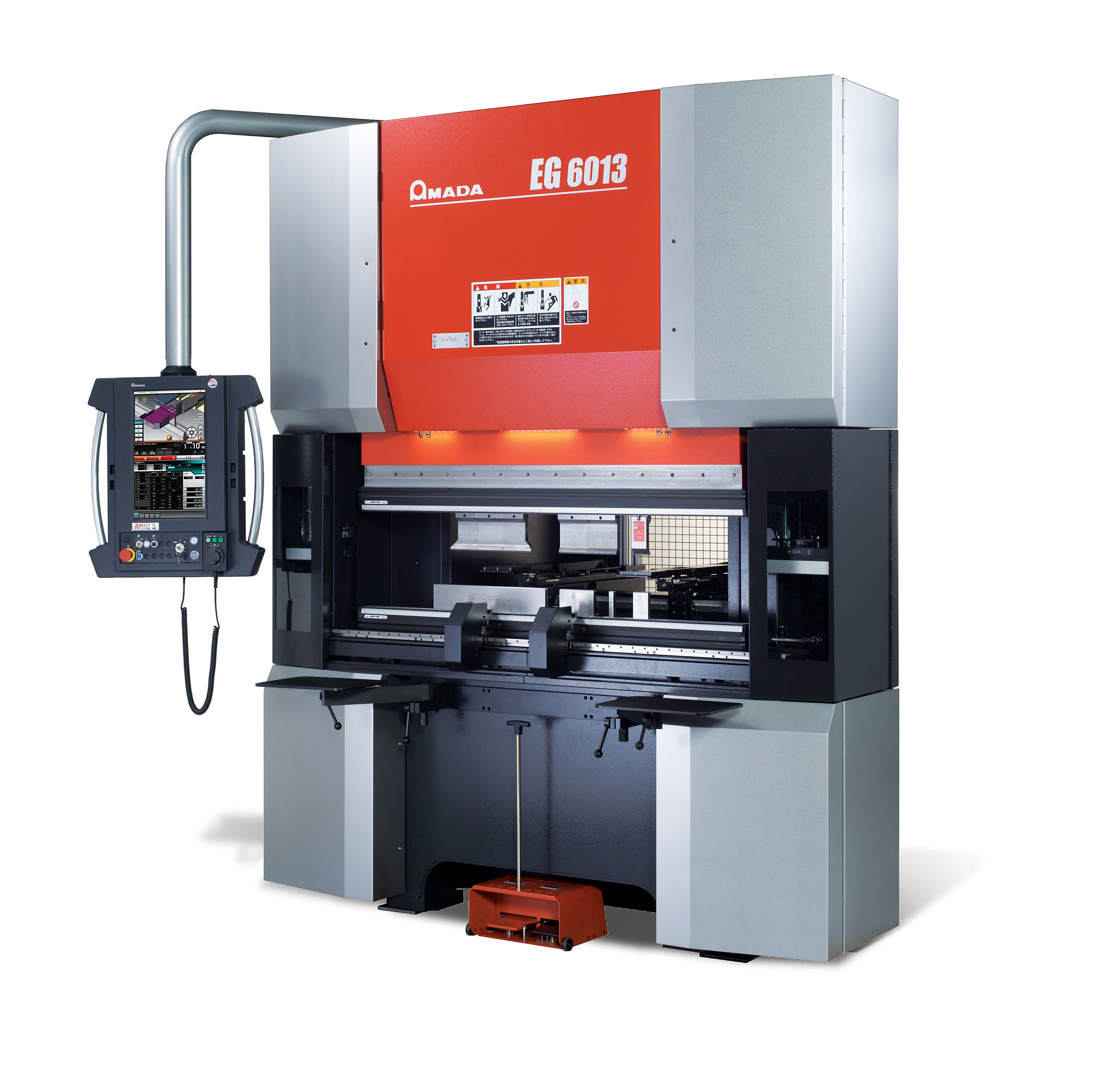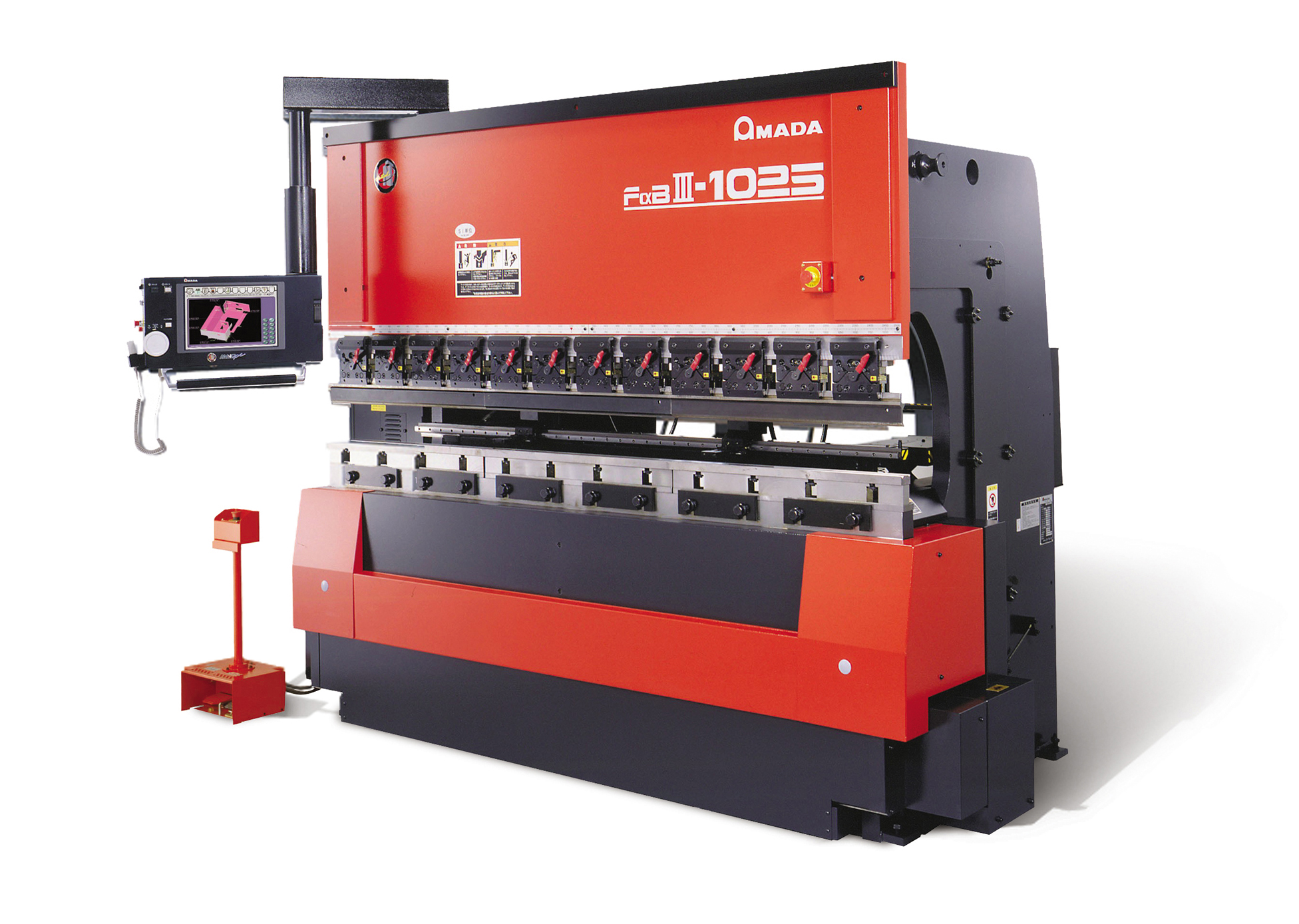 Amada 1025
We have two of this particular brake. This 10′ Press Brake is a workhorse among our five 10′ Brakes. Large enough to handle most lengthy parts and strong enough to bend (110 ton) the majority of metal thicknesses that come our way.
Amada RG M2 5020
Press Brake
This compact 4′ press brake is perfect for small parts. We have two of these operator friendly machines. The 35 ton capacity is more than enough to quickly bend small parts.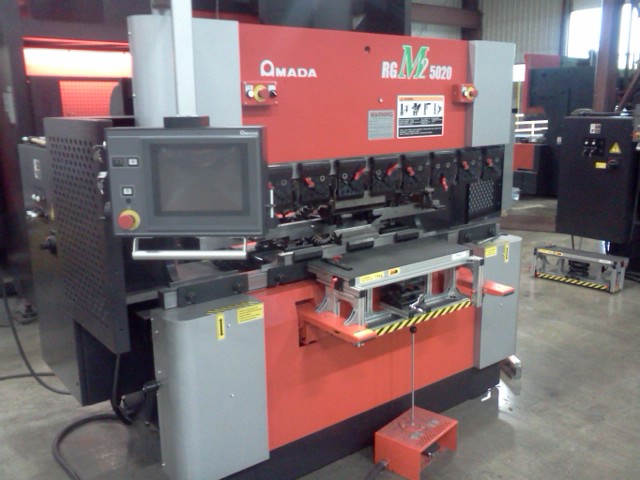 Our comprehensive line of CNC press brakes can process metal sheets up to 3/4" in thickness and 14' in long. We bend metal plates to the desired angles with a deviation of ± 2º.  These machines are supported by a number of secondary capabilities including hardware insertion, welding, and assembly. Depending on your custom fabrication requirements, we can finish parts through painting, powder coating, and plating.
We have invested in the best-automated sheet metal forming equipment in the industry. We have a range of press brake capability, including automatic tool changer technology.
All our sheet metal fabrication operations conform to ISO standards. We use a FabriVISION laser scanner to validate each custom fabricated part with your print. Our first article inspection capability enables us to increase manufacturing efficiency and part quality.