Welding Services
AWS D1.1 Welders man over 20 welding booths in our welding department.
Metalworking Solutions specializes in joining metal sheets as well as tubular frames through arc and resistance welding. Our team of AWS D1.1 welders is experienced in freehand welding of sheet metal parts fabricated from aluminum, mild steel, and stainless steel. While the majority of work is with machine OEM assemblies and electrical enclosures, our welders are comfortable with a wide variety of sheet metal and structural steel welded products.
MIG Welding
All welding craftsman on our team are capable of performing high quality MIG welds.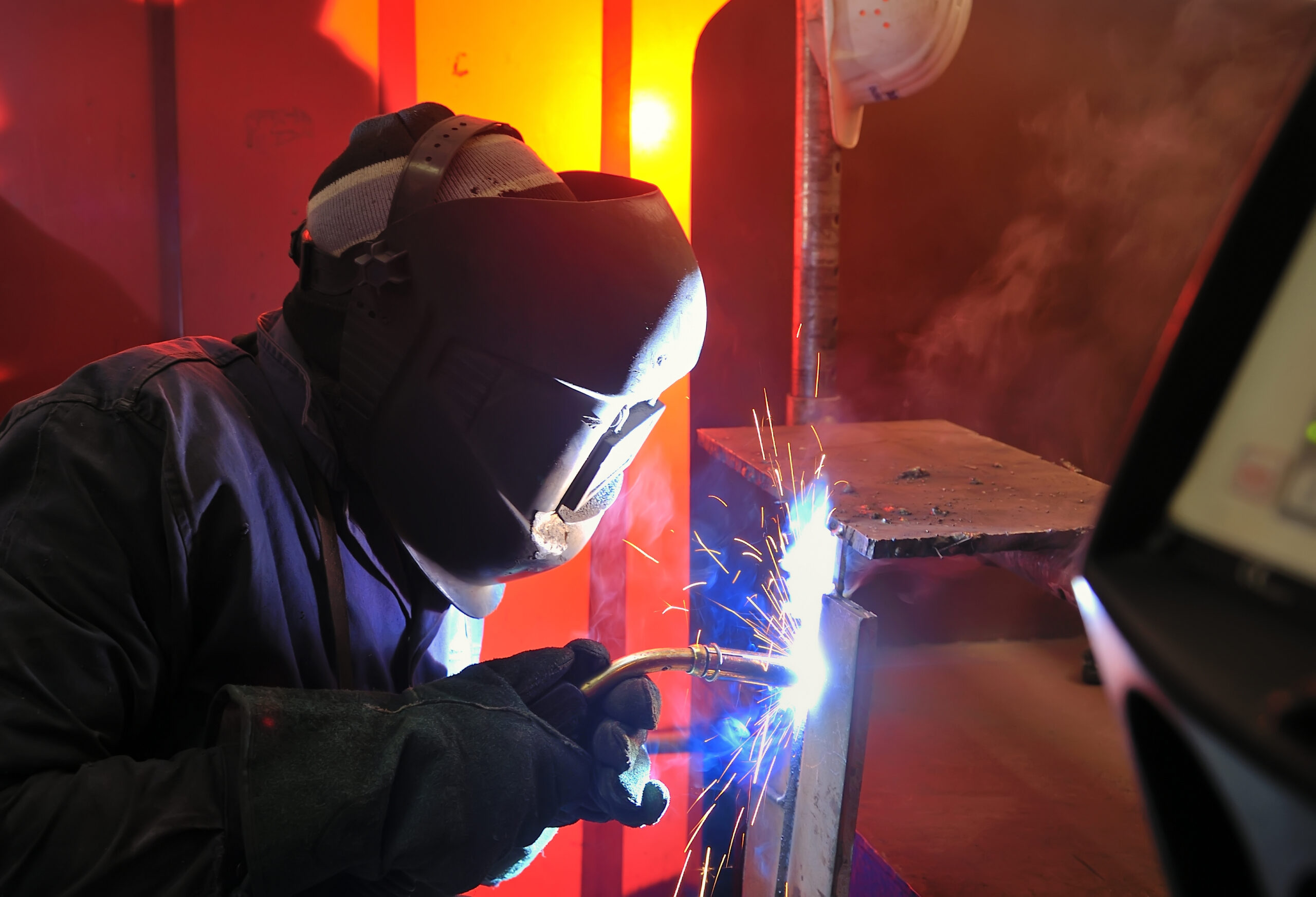 TIG Welding
When neatness, precision, and appearance matter such as with welding stainless steel or aluminum, we have several skilled TIG welders to perform the job. 
Robotic Welding
When the job calls for high volume repetitive welds, Metalworking Solutions puts the Lincoln Electric Robotic Weld Cell to work.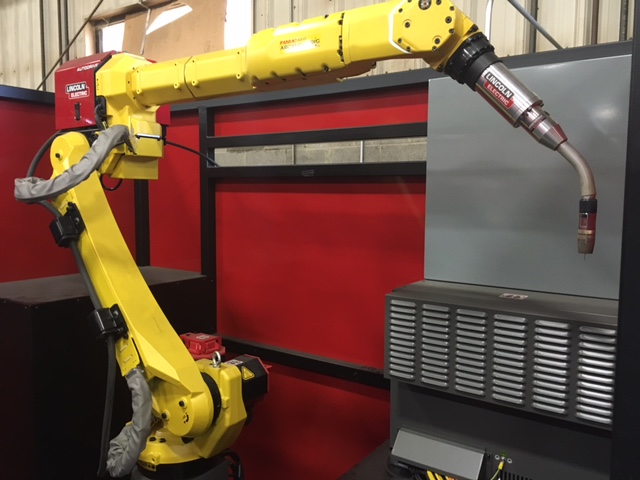 We assemble most small industrial components through MIG, TIG, and resistance welding. In addition to our fine craftsmen, we augment our welding department with robotic welding cells and equipment. Depending on specific assembly requirements, our expert staff will select the right welding method for your fabrication project.
Through stud welding, we attach fasteners or metal studs to workpieces. Our stud welding and spot welding processes are suitable for applications that require anchoring, fastening, and mounting without visible surface holes or raised welds. Metalworking Solutions also offers post-weld processing services such as grinding and sanding to manufacture sheet metal parts with quality welds, ready for finishing.