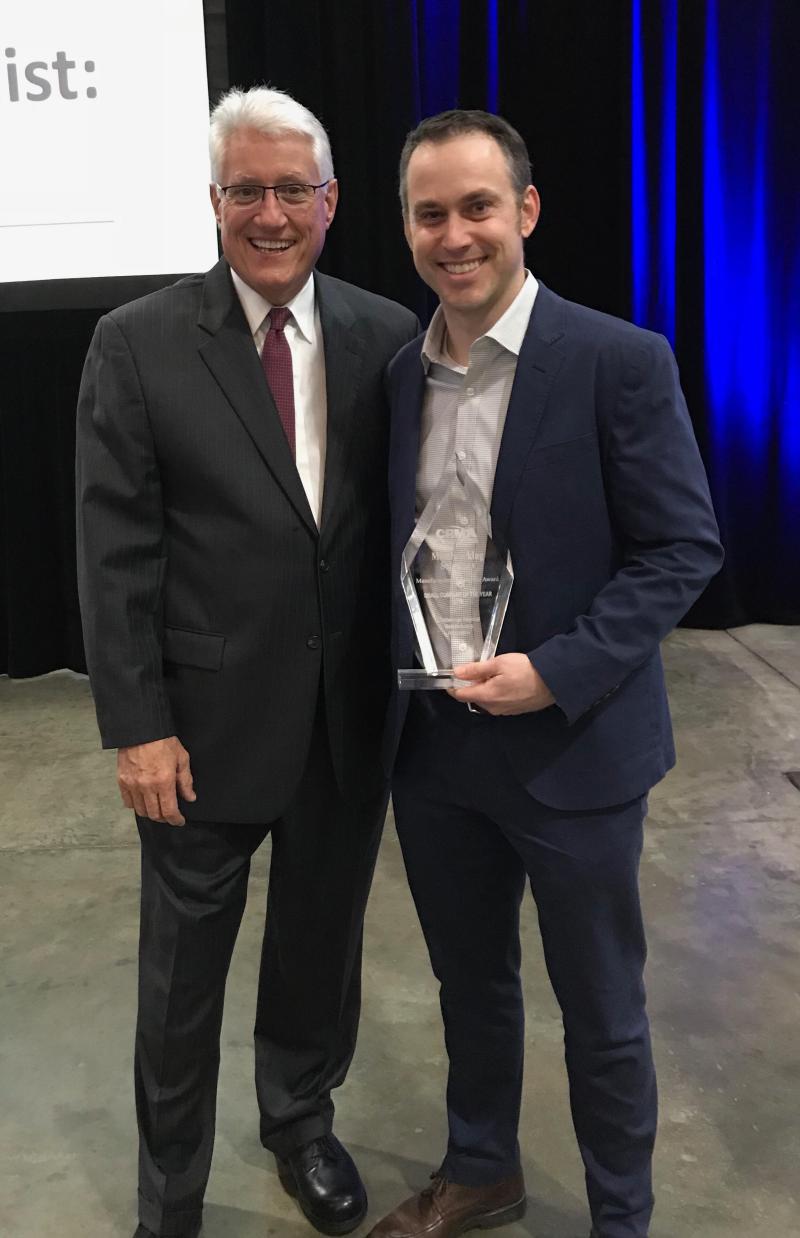 Bill Hewgley (left) and Nick Burrows accepting Chattanooga Business of the Year Award. 
A FOUNDATION OF SUCCESS
The foundation of our success is rooted in our firm belief in maintaining, without exception, elegant simplicity in everything we do… and "everything" to us simply means solving your manufacturing problems through the most direct, cost effective means possible…on-time, every time. That's the reason we are named Metalworking Solutions and also why we are very grateful for the many good companies whose faith in us has resulted in our steady growth as a company, even in the midst of this uncertain economic environment.
Our first operation in Chattanooga has been the successful proving ground for our long-term strategy of locating matching facilities in the major cities across the Southeastern United States. In the future, we plan to provide our high-value quality of products and services in strategically placed metropolitan areas providing a larger network of integrated manufacturing facilities to support your production needs. These facilities will be electronically networked and capable of dispersing line items across plants to ensure timely delivery. In every instance, your operations team will be in direct contact with one of our team members to assure we are executing to your desire.
BILL HEWGLEY, CHAIRMAN & FOUNDER
Bill is the Managing Member, Chairman, and Founder of Metalworking Solutions.  He is the author of the company's vision and culture. Bill is a native of South Pittsburg, Tennessee, he has been in leadership positions in the metal fabrication industry for nearly 40 years since joining American Manufacturing in 1978.  He retired in 2006 as President from Array Retail Solutions (formerly American Manufacturing) to form Metalworking Solutions.  
NICK BURROWS, PRESIDENT
As the head of the executive team, Nick is responsible for leading our strategic planning activities including team and individual goal setting and establishing business initiatives within the organization. Nick oversees all management and operations within the company. After completing his M.B.A. in 2002, Nick started his career with Array Retail as an Intern to the Vice President of Operations. He later joined the company full time as Director of Business Integration where he was in charge of the implementation of an enterprise resource planning system. Nick received his Masters in Business Administration from the University of North Alabama. He received his Bachelors from there as well with a double major in Accounting and Computer Information Systems.