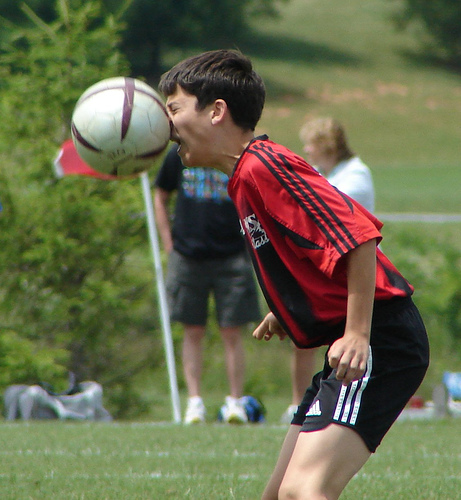 Life is a Business – Chapter 16
A series of essays on the past, the present, and the future
By the time I was 15, I had been doing both farming and commercial landscaping for my Father's greenhouse business for three years performing manual labor, plus driving dump trucks, bulldozers and large tractors. I was performing a man's day's work nearly seven days per week by the 9th grade.  After school and basketball practice, I got our flatbed truck and got the buckets of cafeteria food waste from the high school and the hospital, then went to Willie's Food Giant to get the produce scraps and then drove up South Pittsburg mountain to our farm to "slop" the hogs.  Many school nights it would be close to 8:00 PM before I walked in the kitchen door of our country home to find some dinner Mom had saved for me. Saturdays and Sundays my brother and I were awakened at daylight to Dad yelling "Rise & Shine!" which meant "you better be in the truck by the time I get there or else." Our father was trying to recreate his experiences in the Great Depression and WWII for his two sons' manhood training; he set unbelievable challenges before us, then, expected (no, he demanded) nothing less than full success. Even today, you can ask around the community about our childhood years and you will hear how hard we worked as young boys. We had at least one lady threaten to call the welfare office on Dad for being so hard on us. John and I hid around the corner of the building, listening and giggling at his response, which totally surprised us…he was actually proud of us and told her to "go raise your own boy…but, oh by the way, I wouldn't take one of my boys for 10 of yours!" For all this responsibility, we were paid $5.00 every two weeks…until he could no longer afford it. He often left us in working in fields for 12 or more hours with no lunch, ice cooler or water – we had to fend for ourselves.  We ate the raw tomatoes (if ripe), bought a candy bar from the rolling store if it came by or were fed leftover, cold biscuits or a bologna sandwich by sympathetic farm ladies who lived nearby. Once, late in the fall, we were so desperate that we gathered up dried corn and field peas on the ground of a picked field, found a gallon tin can and some spring water, built a little fire, then cooked up a mush and ate it with our bare hands. This was our Father's version of survival training that he had learned in WWII and a lesson on the starvation and misery he had witnessed as he helped liberate Buchenwald Concentration Camp. Even though it was harsh, I understand now what he was doing and why he was so committed to his mission of raising two young men who would not wilt under pressure in the dark future he feared was coming. The nightmares never went away for him until the day he died. He would likely be called a "Doomsday Prepper" today! Even with all this hardship, life was interesting and the many outlandish challenges became a sport for us to overcome and show that old *#*>&*# just how we could beat him at his own game. "Improvise, Adapt & Overcome"…Dad had made two homegrown Marines!
Just shy of turning 16, I discovered a classic 1952 English style MG Roadster in original condition sitting on blocks in a teacher's garage while I was landscaping her yard. I asked if she would sell it to me and she said "Yes, Billy-you can have it for $300". All day, I was bursting with excitement, thinking of the restoration and how I would keep that car for the rest of my life…and would have, except for what happened at dusk when Dad pulled up in the farm truck, all covered in dust. I ran to him as he labored out of the truck and breathlessly asked him to loan me the $300 to buy the car. The look on his face as his head dropped will never leave me…tears started running through the dust on his face and splashing at my feet as he said with a quivering, broken voice: "Son, I'm sorry…I don't have $300 and can't borrow $300".
On that day was when I realized what the game he was preparing us was all about. I can walk to that spot today and probably pick up those same tear-stained gravels where I swore to God that that it would never be me having to humble myself before my children…to this day, I may not have always given them what they wanted, but I never had to say that I was flat broke…even though I was close many times.
After realizing that my parents were broke and struggling to get my older sister Ida Jayne out of college and my brother John into college, I went out and got a job as a part time janitor at the knitting mill and bought my own clothes for the rest of my high school years so that I would not be a burden upon my family.  In addition to all the regular work for Dad, I started hustling on every odd job I could find to make some honest money and save it to have enough cash someday to "Get in The Game" that he knew he could never play in…we sold his pickup truck to pay for his funeral, but he left this Earth a well-respected, honorable man with a family that loved him and appreciated what he and Mom had made out of us kids. That day in 1967 led me to fight nearly 50 years to earn the right to be here in 2014, telling this story for the sake of all those children from all walks of life, who burn inside, seeking a better life for themselves, their children and their children's children someday…just like me.
Have you had that moment in your life? Did it make you stronger, or did you allow it to become a ready excuse for failure? It's all about how you handle adversity…that's the real secret to success…will you improvise, adapt and overcome?
By Bill Hewgley
 ###